Right to Information Wiki Blog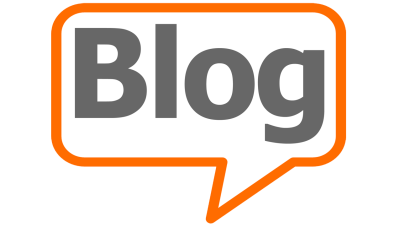 Legal notices sent on phone messaging application WhatsApp will be treated as valid evidence in court. A legal notice received by an individual on their WhatsApp account will be treated same as receiving a physical copy of the notice.
Justice Gautam Patel, who was hearing the case, said
"For the purposes of service of notice under Order XXI Rule 22 of the Code of Civil Procedure, I will accept this. I do so because the icon indicators clearly show that not only was the message and its attachment delivered to the respondent's number but that both were opened as well."
According to the law, a legal notice can be served to an individual or firm via registered post or by visiting in person. However, this has changed in recent times after the enactment of the I-T Act, which recognises electronic communication such as e-mails and text messages as legal evidence.
Dated: 24.03.2020
The Appellant vide his RTI application sought information regarding the certified copy of the dissent expressed by Mr Ashok Lavasa (Election Commissioner) over the clean chits given to four speeches of Hon'ble Prime Minister of India and one speech of Mr. Amit Shah in lieu of the complaints received by the ECI during the Lok Sabha Election campaign in 2019.
The CPIO, vide its letter dated 23.07.2019 denied disclosure of information u/s 8 (1) (g) of the RTI Act, 2005. Dissatisfied by the response, the Appellant approached the FAA. The FAA, vide its order dated 06.09.2019 stated that handling MCC violations involved obtaining reports and input from field level officers. Notings prior to taking decision would contain references to reports and comments from field level officers. In similar cases, regarding reports submitted to the Commission by observers on conduct of election, the Commission vide order no CIC/WB/A/000212 dated 15.04.2010 upheld the view that such information would be protected from disclosure u/s 8 (1) (g) of the RTI Act, 2005.
Keeping in view the facts of the case and the submissions made by both the parties and in the light of the aforesaid decisions, no further intervention of the Commission is required in the matter. The Appeal stands disposed accordingly.
The Commission referred to the following:
In this context, a reference can be made to the decision of the Hon'ble Supreme Court in the matter of Central Board of Secondary Education and Anr. v. Aditya Bandopadhyay and Ors (Civil Appeal No. 6454 of 2011) wherein it was held as under:
"28………the information as to the names or particulars of the examiners/coordinators/scrutinisers/head examiners are therefore exempted from disclosure under Section 8 (1)(g) of RTI Act, on the ground that if such information is disclosed, it may endanger their physical safety. Therefore, if the examinees are to be given access to evaluated answer-books either by permitting inspection or by granting certified copies, such access will have to be given only to that part of the answer-book which does not contain any information or signature of the examiners/co-ordinators/scrutinisers/head examiners, exempted from disclosure under Section 8 (1)(g) of RTI Act."
blog.txt · Last modified: 2020/04/21 13:00 by Shrawan
---