Patna High Court RTI Rules
Public Information Officer and First Appellate Authority
Public Information Officer
Procedure to get information
Any person seeking information under the Act shall file the application between 11 A.M to 1 PM in a Court working day to the authorised person in Form A and deposit application fees as per Appendix A of the Rules with the authorised person.
The Authorised person shall duly acknowledge the applicant as provided in Form B.
Provided that a person who make a request through electronic form shall ensure that the requisite fee is deposited in cash with the authorised person within 7 days of his sending the request through electronic form, failing which his application shall be treated as dismissed.
Transfer of application will be done in Form C Rejection of information falling under Section 8 or 9 will be done in Form D Supply of information will be in Form E
Application Fees

Forms
Form A: Format for seeking information
Form B: Acknowledgement of Application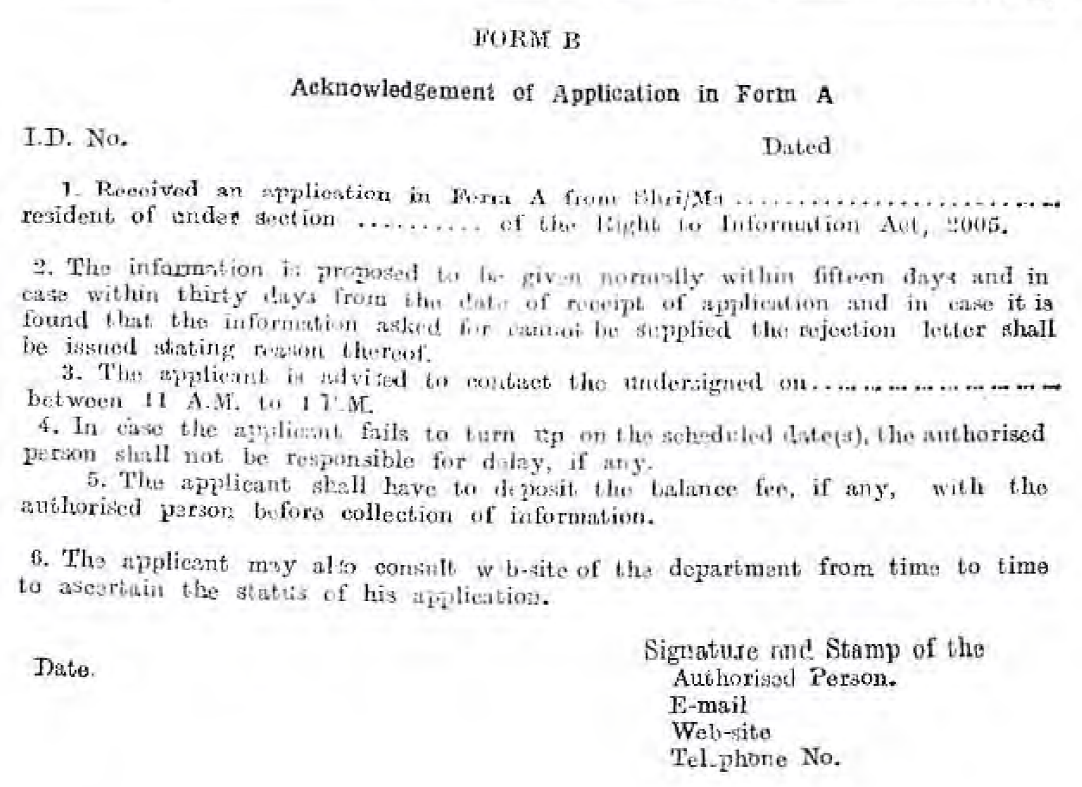 Form C: Outside the Jurisdiction of the authorised person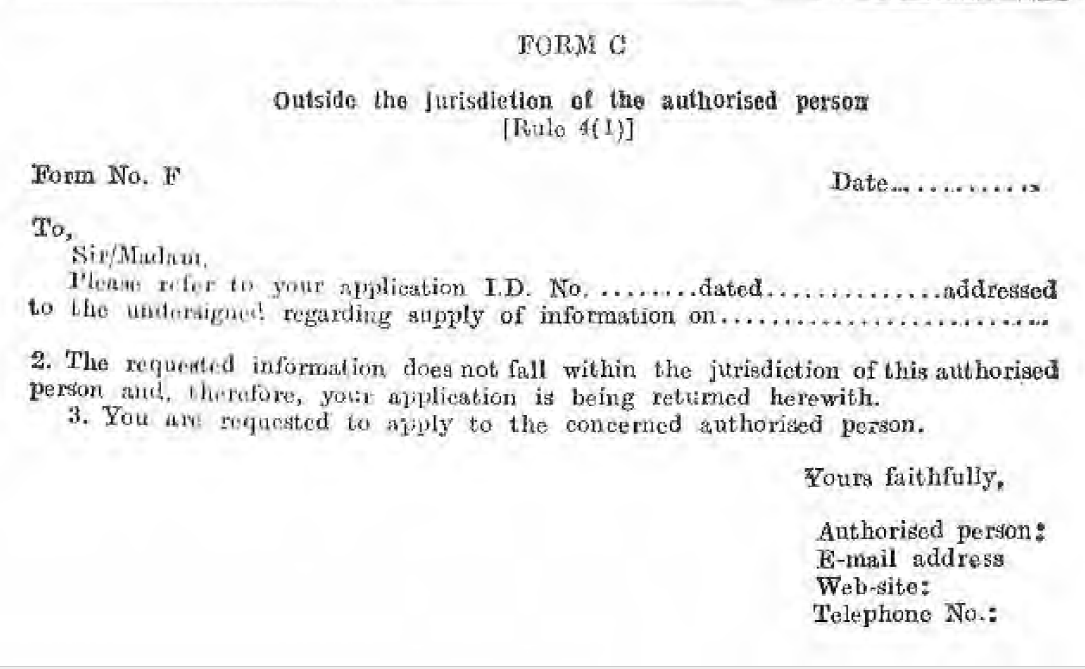 Form D: Rejection Order
Form F: Appeal under Section 19 of RTI Act
Important Downloads
External Links
Authors
Contributing authors:
Created by Shrawan Pathak on 2015/08/18 01:17.